ALZO NEWS – August 2017

ALZO'S QUALITY UPDATE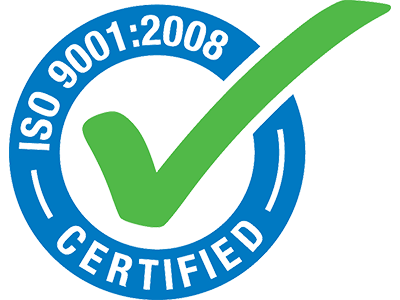 Alzo International having recently achieved ISO 9001:2008 certification continues preparing for ISO 9001:2015 audit scheduled for January 2018.  Alzo will be looking to implement the framework established by European Federation for Cosmetic Ingredients (EFfCI ) that is said to match the spirit of European cosmetics directives and the future cosmetic product GMP. This will be practical tool for facilitating quality and traceability process connections between ingredient producers such as Alzo International and our cosmetic manufacturing customers.


DERMOL SLLC-L, A NATURAL MULTIFUNCTIONAL INGREDIENT
Alzo's new Dermol SLLC-L brochure will soon be available and will provide in depth information about the unique benefits of Sodium Lauroyl Lactylate, a vegetable derived 100% actives, and sulfate-free and soap-free alternative surfactant in a unique and easy-to-use liquid form. It produces rich, luxurious and copious foam for use in body washes, shampoos, liquid and bar soaps, and cleansers. In addition it is an effective emulsifier for oil-in-water systems leaving an emollient after feel and its pigment wetting properties makes it an ideal choice for use in skin care and makeup applications. The antimicrobial functionality of Dermol SLLC-L meets USP Category 2 requirements for reduction for bacteria. Recent testing by an independent lab confirmed that Dermol SLLC-L is biodegradable. Samples and literature are available from Alzo or your Alzo sales representative.

LOGO CHANGE
Alzo International's new corporate logo will soon be appearing on all technical, marketing, sales and business related forms, documents, brochures, and advertisements. The stylish new logo reflects the Alzo image as a company steeped in tradition but with fresh new ideas and products that will meet the future needs of our customers, employees and our community.


ALZO INDUSTRY HAPPENINGS
Look for Alzo at the following events in 2017:
September, 2017 – Sunscreen Symposium - Florida
October, 2017 – In Cosmetics North America – New York City
October, 2017 – California SCC Suppliers Day – Long Beach
November, 2017 – SCS Formulate – Coventry, UK

MEET MATT DELFICO, ALZO'S NEW TECHNICAL MANAGER
We are pleased to announce the addition of Matt Delfico as Technical Manager. He will be responsible for developing new applications for Alzo's wide range of specialty ingredients including Dermothix polymeric rheology modifiers, NuLastic silicone elastomers, Polyderm polyurethanes conditioners as well as the broad range of Alzo esters and emulsifiers. Matt comes to Alzo with a strong background in product development, formulation and raw material evaluation having worked for multinational finished goods companies as well as ingredient suppliers. He will work closely with Alzo's R&D groups and will provide technical support to our customers and Alzo's global sales and distribution networks. He can be reached by email at This email address is being protected from spambots. You need JavaScript enabled to view it. or (732) 254-1901 x155.

CONGRATULATIONS
Will Bongiorni was recently promoted to Process/Project Engineer for Pharmetics Manufacturing, the manufacturing division of Alzo International Inc.

WELCOME ABOARD
Alzo introduces the following new additions to our growing company:
Matt Delfico – Technical Manager
Chris Decio – Warehouse

ALZO JOINS AUDIT ONE
Alzo is pleased to announce its participation in the AuditOne program which simplifies, standardizes, and streamlines the process by which major consumer products companies such as P&G, J&J, L'Oréal, Unilever and Estée Lauder conduct quality audits globally. The AuditOne process establishes a uniform standard for each category consolidating a variety of proprietary and often repetitious audits. These audit systems, while very close in their objectives, require suppliers to host multiple audits and comply with individual reporting procedures to meet compliance standards established by each of their customers. By consolidating the variety of proprietary and often repetitious audits, AuditOne will simplify operations, increase transparency and enhance compliance reporting throughout the supply chain.