ALZO NEWS – April 2017

ALZO IS NOW ISO 9001: 2008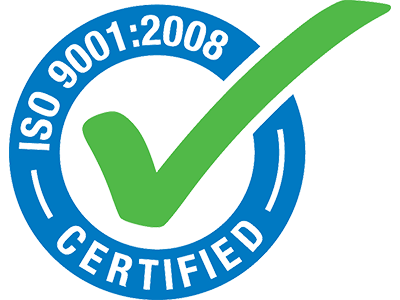 Alzo International is pleased to announce it has achieved ISO 9001:2008 certification in January 2017.  This was the first step in Alzo's ongoing quality journey. Alzo is already preparing for ISO 9001:2015 certification and that audit is scheduled for January 2018.  By May 2018 Alzo is committed to obtain EFfCI certification which is a cosmetic form of GMP. Alzo is fully dedicated to meet the quality goals and expectations of its customers. All Alzo employees understand the need and importance of work, discipline and commitment to be a company that is always quality conscious and vigilant.

Alzo International Price Increase
Due to increases in vegetable derived feed stocks, as well as higher costs for synthetic based ingredients; Alzo International has implemented a price increase for all products effective April 1, 2017.  This increase includes cosmetic esters, polyurethane emollients and conditioners, specialty surfactants and silicone elastomers.
Alzo continues to invest in Research and Development and Technical Support in order to provide high quality products, innovation and support to meet the expectations and needs of its customers. Alzo is also faced with significant expenses and costs associated with being in compliance with various global regulatory and registration standards.
Alzo remains committed to minimizing and absorbing price increases whenever possible while at the same time ensuring its long-term growth and viability for its employees.

ALZO INTERNATIONAL INC.  RECEIVES BEST OF SAYREVILLE AWARD... AGAIN.
We are pleased to announce that Alzo International Inc. received the 2017 Best of Sayreville Award in the Chemical Manufacturers category. This marks the second consecutive year that Alzo was recognized by the Sayreville Award committee Program for achieving exceptional marketing success in the local community. The award symbolizes Alzo's positive image of a small business that is committed to service to their customers and its community.

Dermol SLLC-L, A Natural MuLTIFUNCTIONAL Surfactant
Alzo continues to find additional benefits of Dermol SLLC-L, Sodium Lauroyl Lactylate, a vegetable derived 100% actives polymeric surfactant and emollient in a unique and easy-to-use liquid form. As a water dispersible coupler, solubilizer and emulsifier, Dermol SLLC-L is also an extremely mild alternative for sulfate-free and soap-free systems that produces rich luxurious and copious foam.  Recent In vitro testing also shows its antimicrobial functionality that meets USP Category 2 requirements for reduction for bacteria by day 14 with no increase on day 28. In addition Dermol SLLC-L leaves skin feeling soft and is ideal for use in body washes, shampoos, liquid and bar soaps, and cleansers. Samples and literature are available from Alzo or your Alzo sales representative.

DERMOTHIX, FUNCTIONAL SUNSCREEN EMULSIFIERS
Alzo's Dermothix polyurethane rheology modifiers and thickeners have shown to be able increase SPF in sunscreen emulsions.  Testing by an independent laboratory using an in-vitro skin substrate showed a significant increase in SPF in a formulation with Dermothix as the sole emulsifier when compared to a conventional TEA/Stearate system. The unique self-levelling rheology of Dermothix results in a homogeneous even sunscreen film on skin surface – covering both peaks and valleys appears to help provide this increased SPF values. Dermothix 100 also provides unique texture and is able to emulsify high levels of oil and waxes including petrolatum and leave a silky, soft and substantive feel. The Dermothix has broad pH stability ranging from 2-12.

NEW REACTORS MEANS MORE CAPACITY
Alzo has completed installation of two new reactors in its Pharmetics Manufacturing building. The new vessels will further increase Alzo's production of it lines of specialty esters, polymers and surfactants.

ALZO INDUSTRY HAPPENINGS
Look for Alzo at the following events:
April, 2017 – In Cosmetics – London
May, 2017 – NYSCC Suppliers Day - New York City
September, 2017 – In Cosmetics North America – New York City
October, 2017 – California SCC Suppliers Day – Long Beach

WELCOME ABOARD
Alzo introduces the following new additions to our growing company:

Evan Carlos – Warehouse
Teresa Tripolitis – QC Technician