ALZO NEWS – July 2020
Crazy K-9 Auction with a Twist to Benefit CODAR

Castle of Dreams Animal Rescue is hosting an online silent auction to help defray some of the veterinary costs we have recently accumulated. As you can imagine, not being able to hold in person fundraisers has really taken a toll on our organization.
Oh, we almost forgot the twist!
One of the lucky prizes that you will be bidding on contains a hidden Crazy K-9 card. If you find this coveted card, you will have a chance to participate in a Twisted Hound game where you select a number from 1 to 3 and the number you pick will be attached to a prize. You can win a really good prize or a dud (max value of prize is $250).
So try and win as many baskets as you can! The proceeds raised from our silent auction directly benefit the Rescued dogs of Castle of Dreams Animal Rescue! Thank you in advance for your support!
Please help us by participating and sharing our event.
https://www.32auctions.com/codar
NEW ALZO PRODUCTS BROCHURE
Tactual Creations for Skin Care brochure highlights Alzo's broad range of ingredients that provide unique benefits in topical formulations. These include several of our specialty esters that are either naturally derived, functional silicone replacements or alternatives for natural oils. It includes a chart  showing the broad range of melt points of Alzo's specialty pastes and waxes such as Marrix SF and Mulls 2218.  Dermothix 100 as a polymeric emulsifier, creates unique textures and is able to emulsify high levels of natural and synthetic oils while leaving an unexpected non-greasy after feel in creams and lotions. More polymer innovation for skin care features Polyderm polyesters which add film forming, water resistance, pH stability  and outstanding shine for use in emulsions and anhydrous systems. NuLastic Soft and NuLastic Slip silicone elastomers provide exceptional and long-lasting skin feel. Due to their ability to entrap high levels of water soluble and water insoluble materials they are excellent delivery vehicles for skin care actives in a wide range of formulations including emulsions, solids, serums and capsules.. Download the brochure here.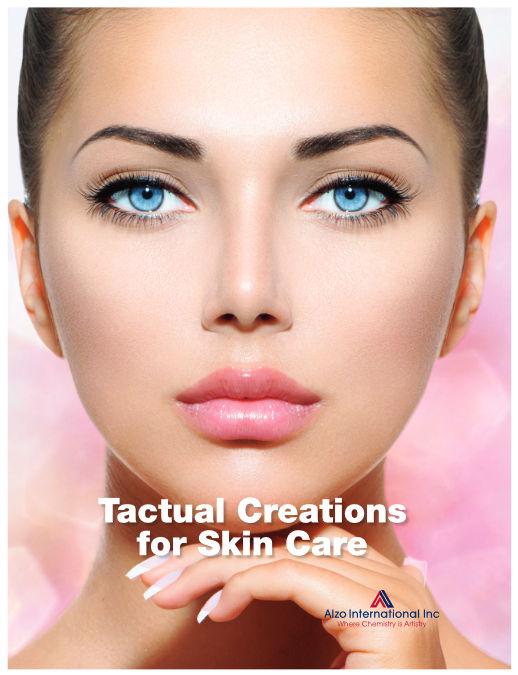 COVID-19 UPDATE
Throughout the global pandemic Alzo has continued to maintain production operations and our Customer Service, Quality Control, Shipping and Warehouse staffs are on-site to meet our customers' needs for products and services. Maintaining social distancing and conducting continuous cleaning and deep sanitization of the facilities are critical preventative measures in place to ensure the health and safety of our employees.  Alzo's essential staff on site undergo daily temperature checks. All employees are required to wear eye and face protection and when necessary gloves and respiratory protection are provided. Partitions have been installed as we continue to modify workstations and common areas to conform with CDC, state and local guidelines as well as OSHA requirements.  We are in compliance with all workplace directives and are preparing for full re-opening in phases as per mandates by the state of New Jersey and our local municipality.
Alzo's sales and technical teams are available for video and conference calls to keep customers updated regarding current projects as well as to discuss new products and services we are developing. This website maintains a full listing of Alzo products, literature, formulations and Company Contacts.
We at Alzo International wish everyone continued good health and to stay safe.
ALZO'S COMMUNITY OUTREACH
Alzo is a major sponsor and benefactor of the Castle of Dreams Animal Rescue, a 501C (3) all volunteer animal rescue organization based in Central NJ. It's mission is centered on the rescue and rehabilitation of dogs and puppies from high kill shelters and place them in foster care until a permanent home is found. CODAR relies on donations from the general public in order to operate and corporate sponsorships are welcomed.
In addition to its mission to help prevent euthanizing  millions of pets each year, Castle of Dreams Animal Rescue offers programs on pet care and pet alteration as well as serving as speakers at school and community meetings. It has an active junior volunteer program that provides community service hours for ages 10 and above and assists families with temporary foster care,  pet friendly housing and donations of food and supplies. Training and rehabilitation with rescue dogs and families wishing to surrender their pets for issues is also available.
A grand opening for the new Castle of Dreams Animal Rescue facility is scheduled for summer 2020. We want to thank all those who have joined with Alzo to help contribute to the worthy cause.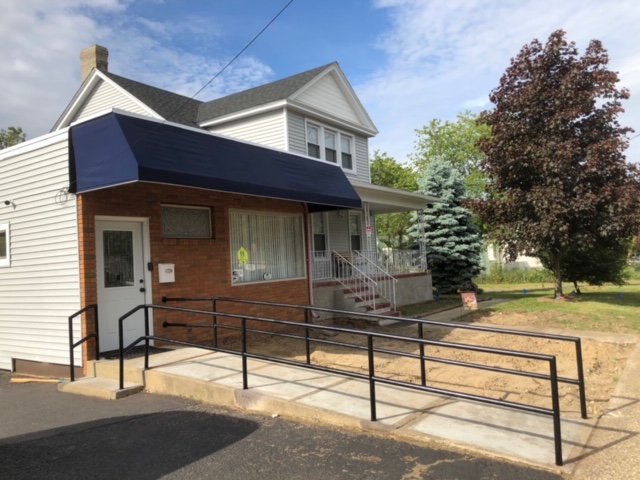 Alzo International has received the 2020 Best of Sayreville Award for Cosmetic Chemical Manufacturers. As recognition for receiving this award for five consecutive years, Alzo International now qualifies to be inducted into the Sayreville Business Hall of Fame.